Thousands of years ago the norse invented a board game called Hnefatafl in which two player fought against each other with different forces. One player represented the King with his loyal defenders at his side while the other played the hostile invading forces, the Vikings.
The goal of the game depends on the side you play. The King has to escape the attackers by reaching the a corner of the board while the attacking side tries to capture the King by surrounding him on all four sides.
Each pieces moves as far as it wants into one of the four directions while other pieces block movement. The center piece, called throne, can only be entered by the King while all other pieces can go past it.
Once a piece gets surrounded on two opposing sides by the enemy it gets captured and removed from the game.
Over all those years the original rules got lost but those above are the ones that most scholars agree upon. Of course the app includes a myriad of other variants like Ard Ri on a smaller 7x7 board up to the fabled Alea Evangelii on a huge 19x19 board. Custom variants can be created on the fly and played against one of the several different AIs that come packed with the app or online across the world.
Asynchronous cross-platform multiplayer via Fellhuhn Game Services is supported.
The game itself is available for free and shows banner ads. Those can be disabled with an one-time in-app purchase.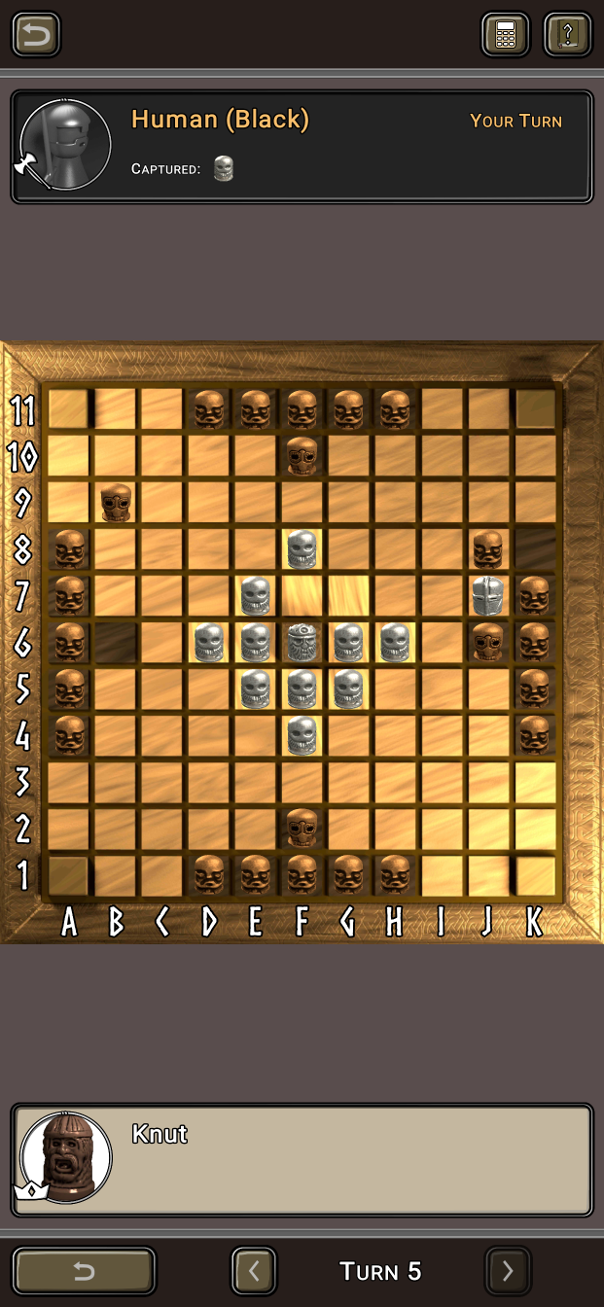 Play against the AI!
Multiple different AI opponents can be challenged.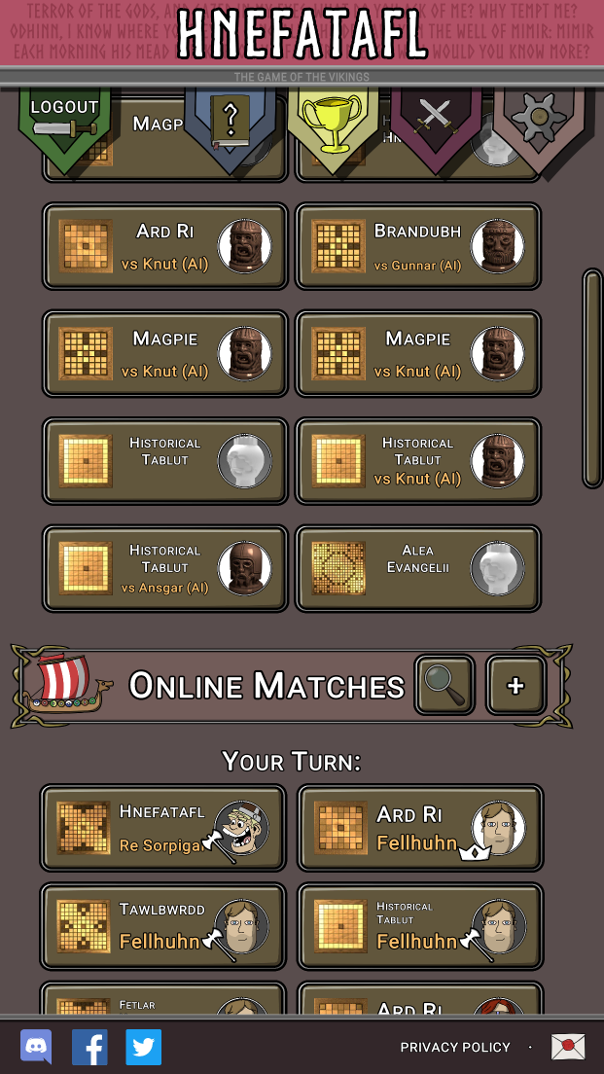 Fight human opponents online
Asynchronous cross-platform multiplayer.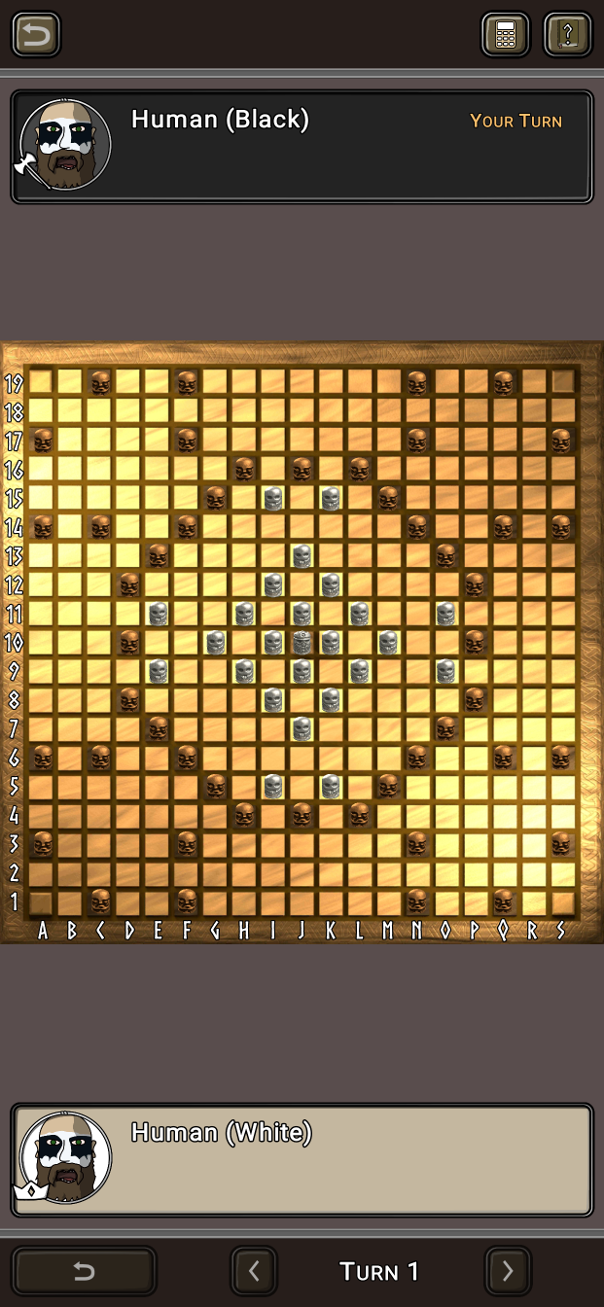 Create your own variants
Seven different board sizes and various rule options to create new challenges every match.