Evil townsfolk and heroes stand before the entrance of your tribe's cave and challenge you and your people. They want your riches and your skin. Only you stand between them and your loved ones. So pick up your (t)rusty sword and go on a Troll Patrol.
In this tile-matching meets RPG game you play as the last defender against unending waves of enemies. Connect those with swords to deal them damage. Potions can be connected to heal you while shields increase your armor or count as loot. Find powerful weapons and upgrades. Learn new skills and spells to ward them off.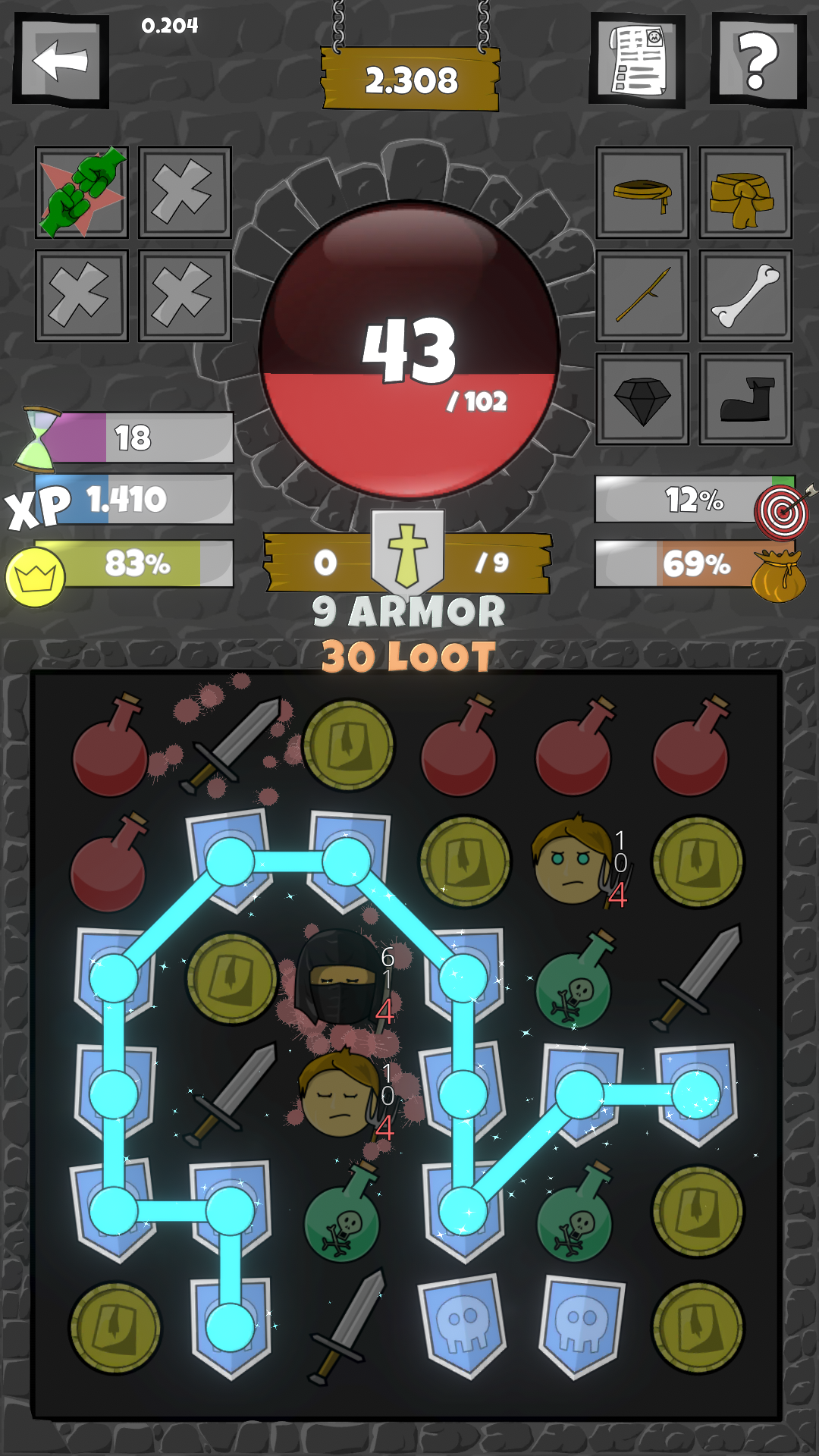 Connect tiles to collect them
Connecting as many tiles as possible yield high bonuses.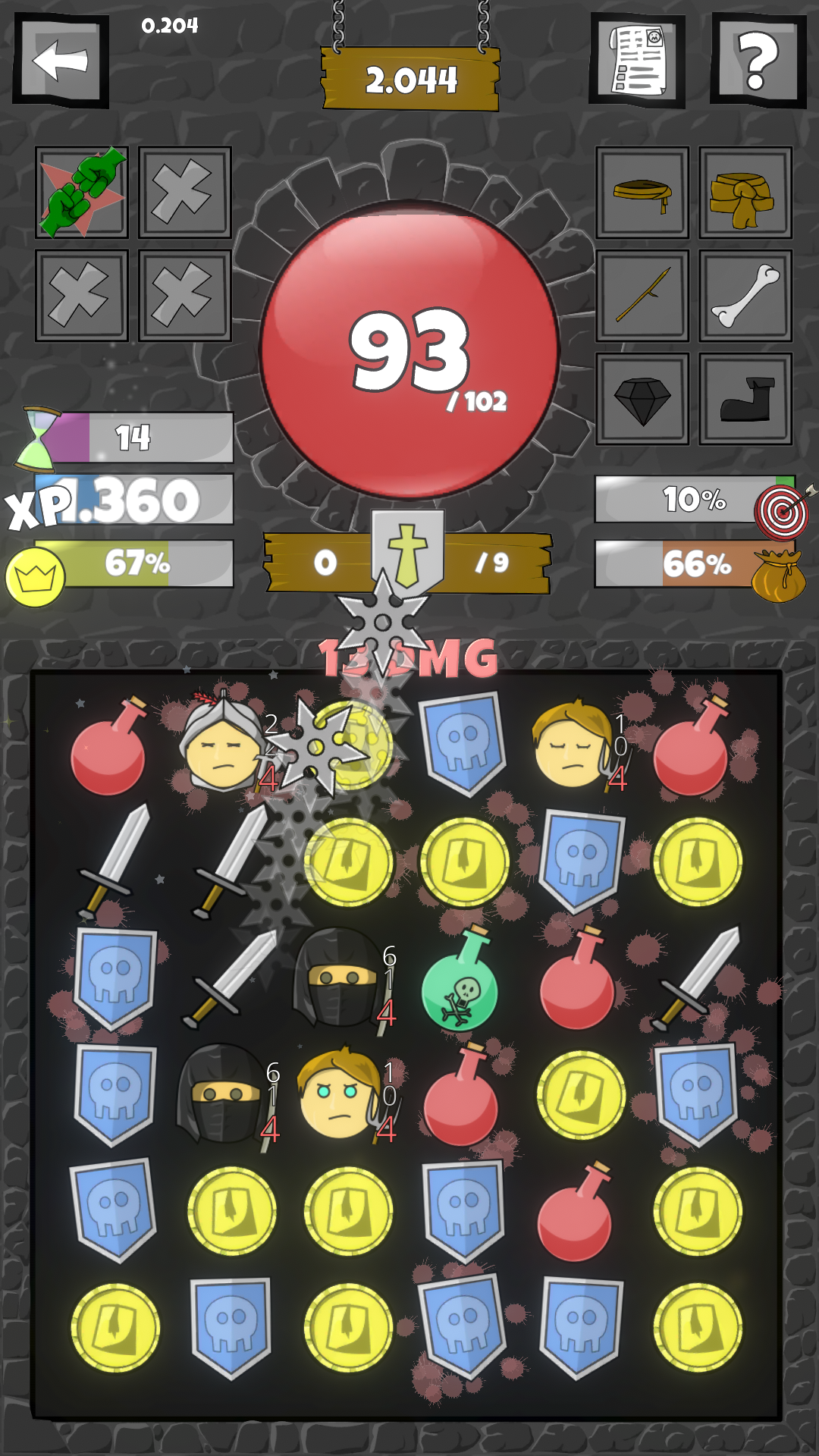 Kill the invaders!
Unlock and fight against a multitude of enemies.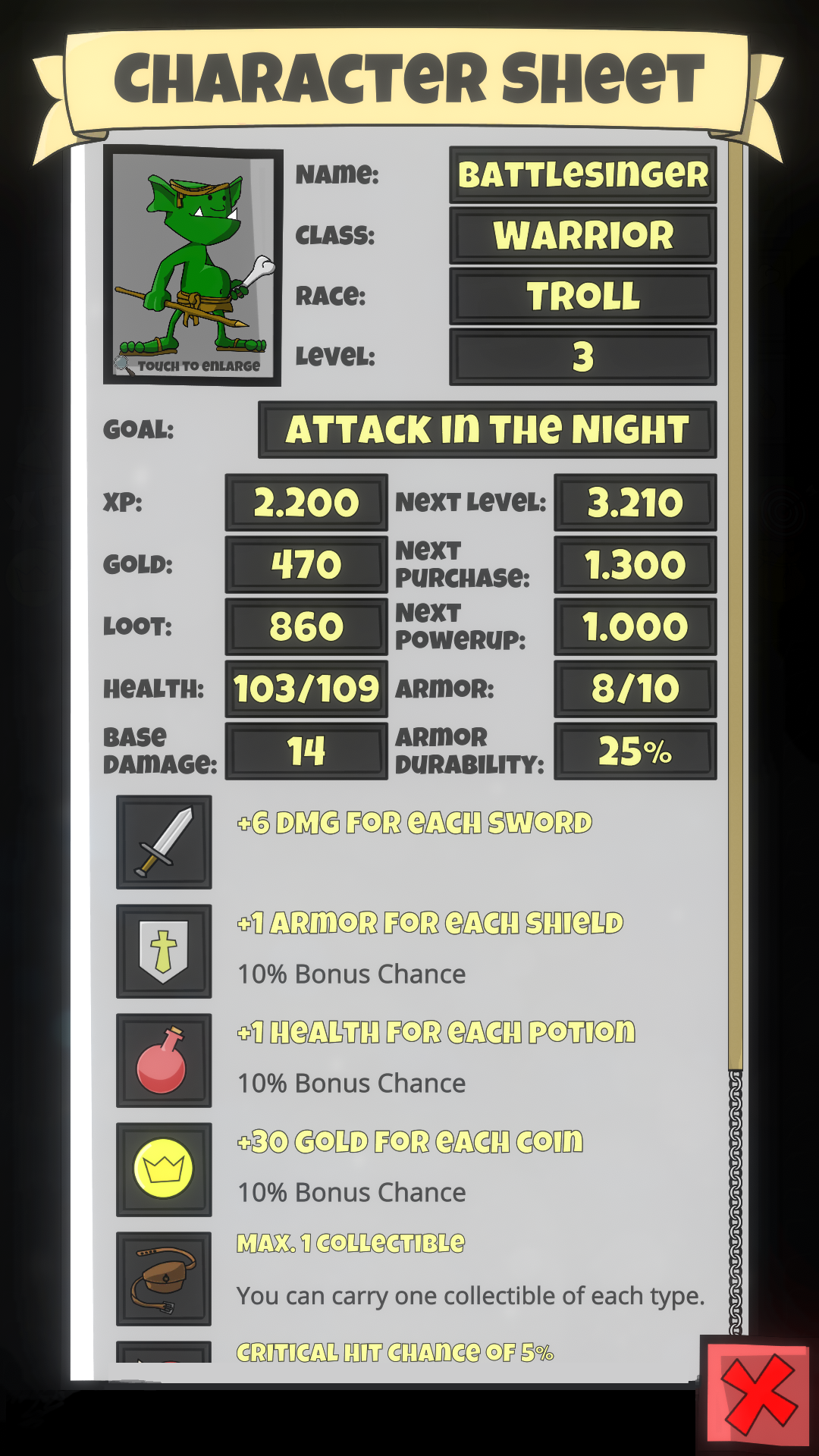 Learn new skills
Many skills can be unlocked and learned. Unleash your power!